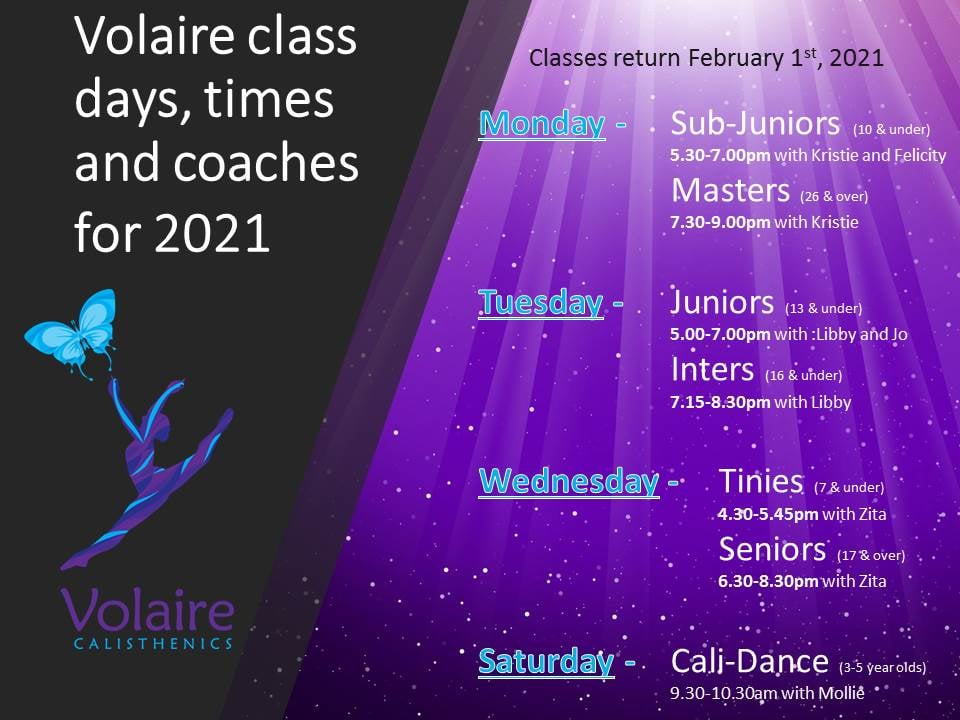 Calisthenics is a team based sport and so relies on all team members to learn their routines and train together with the goal of perfecting their routines throughout the year in preparation for their performances at competitions and concerts.
Classes run through the term and usually through the school holidays.
If you would like to come along and give calisthenics a try, please don't hesitate to contact us!
Age groups are based on the age of the child as at 31st December of the current year.