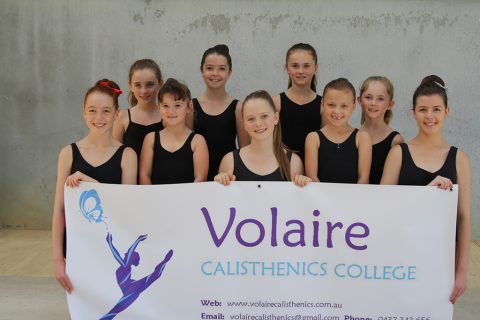 Volaire Calisthenics College was founded by three principal coaches in 2015 as a not-for-profit, family-oriented club based in Maiden Gully and welcomes new members of all ages—whether experienced in calisthenics or dancing, or completely new to the sport.
Volaire Calisthenics provides a welcoming social environment for participants and their families.
Calisthenics is a uniquely Australian performance based artistic sport and in its modern format offers pupils the opportunity to learn to dance in an environment where team work, goal setting, self-confidence, commitment and skill development is promoted.
It is a wonderful sport where pupils develop an appreciation of different music and dance styles appropriate for their age in their choreographed routines. Routines include elements of ballet and gymnastics, flexibility, strength, acting and singing and apparatus.